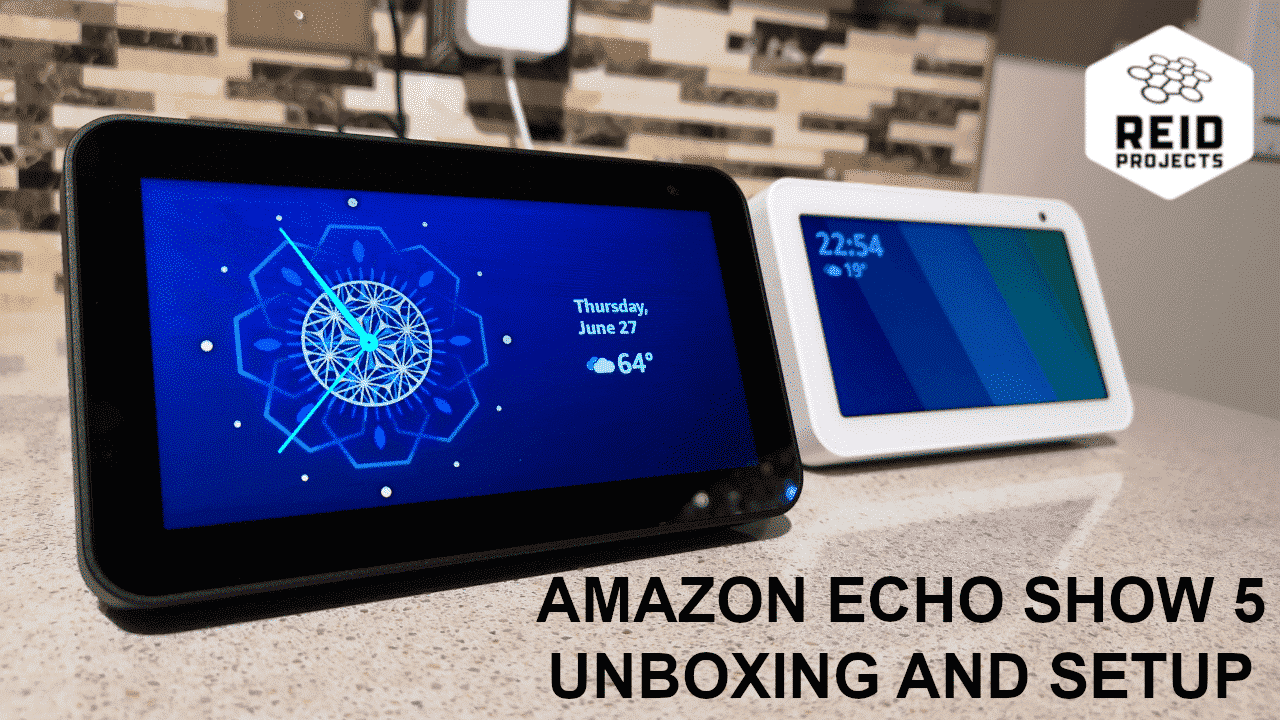 Read Time:
2 Minute, 9 Second
Hey everyone, today is the release day of the Amazon Echo Show 5 and … well, I definitely had to buy one ( or two ) of them. The Amazon Echo family has already a lot of devices, including the Echo, Echo Dot, Tap, Echo Show and even some third party devices that include Alexa.
So here are the setup and my first impressions around this new smart display.
Setup
To setup this Alexa device for the first time, you only have to plug it and follow the different steps. You'll have to :
Choose the language
Choose the WiFi
Enter the WiFi password
Enter your Amazon credentials
Choose a name for the device
Then you can add it to a group. This part is not required.
Once these steps finalized, the Echo Show will take within 5-10 minutes to download and install the last update.
Hardware
Regarding the hardware, it has the following spec :
5,5″ (140 mm) Screen
960 x 480 Resolution
42 mm 4W Speaker
1 MP Camera
MediaTek MT 8163 Processor
Supports 802.11a/b/g/n/ac Wi-Fi
There is also a micro-USB port behind the smart assistant. However, it's intend is not clear yet since it's specified in the manual that it's not for the power supply. Note that I saw some images on Amazon.fr which state that it's in fact for power supply… So again, it's not clear.
The Echo has a similar size than a cell phone, which make it pretty discreet.
Impressions
Basically, the Amazon Echo Show 5 device has everything the other Echo Show devices have, but smaller. Smaller screen, smaller speakers and… Smaller price ! This is probably the most important point of this new product. The other ones required a considerable investment, but this one with a price even lower than the Amazon Echo itself can be bought to be in multiple rooms.
The sound is great, perfect for a kitchen or a room. It's easy to control your Smart Home devices, watch your security cameras, listen music and get the news.
As the other Echo Show, it includes a camera for video calls. This is useful, especially for Drop-In other rooms. On this one, they added a physical shutter for the camera, which is great for privacy.
Conclusion
For me, it's definitely a 5/5. It's small, powerful, well designed and the price is cheap (at least for what it is).
If you want more details, please subscribe, I'll add some videos about this Echo in the next days. Here is the Reid Projects Youtube Channel.